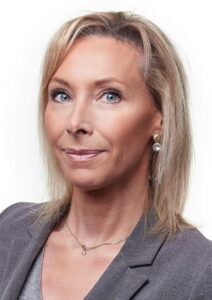 Charlotta Brynger
Cross-Cultural Management and Transformation Leader
Charlotta Brynger is a Cross-cultural Management and Transformation Thought Leader at Global Minds Network. She brings an impressive career focused on international and multicultural management initiatives through long-term assignments across Europe and the United States. Inspired by the potential in cross-cultural interactions, she has helped leaders, teams and organizations transform challenges into opportunities through her positive leadership approach combined with innovative practices.
As the Founder and CEO of CueMe, a cross-cultural management training firm, Charlotta has led and facilitated numerous assignments with international organizations such as Volvo Penta, Cochlear, Geodis Wilson, Dentsply Sirona and Essity among others. With a focus on cross-cultural transformation, she has provided expertise and new insights on leading across cultures, multicultural team collaboration, cultural diversity and inclusion. Charlotta has developed the Culture Helix© framework, a science-based tool for intercultural cooperation and transformation. Through rigorous research with a focus on neuroscience and human behavior, she has developed tools that improve collaboration, inclusion and innovation for international leaders and teams. She is also a certified cross-cultural trainer in the Lewis Model and CultureActive, a cultural profiling tool.
Charlotta is a Professor of Practice for the Humanities and Leadership at Ashridge Executive Education, Hult International Business School, in addition to serving as a recurring guest lecturer at the University of Gothenburg. She has been a Board Member of SIETAR Europa and keeps up with the latest in the cross-cultural management field. She has a Bachelor Degree in Political Science and has also studied Business Administration at the European University in The Hague, Netherlands. Passionate about art, she enjoys bringing her creative and artistic perspectives to problem-solving for cross-cultural collaboration and transformation.